This two-story press house and wine cellar was built at the same time as the main 1847 house, demonstrating how important wine making was to Charles Teubner. The press house and cellar were used by George Husmann, the father of viticulture in Missouri and one of the most important figures in the establishment of the American wine industry. During the Kallmeyer's time on the farm, farmhands slept upstairs. They would spend their days working the fields, spend their nights sleeping above the wine cellar, and they would be fed hearty meals by Mrs. Kallmeyer.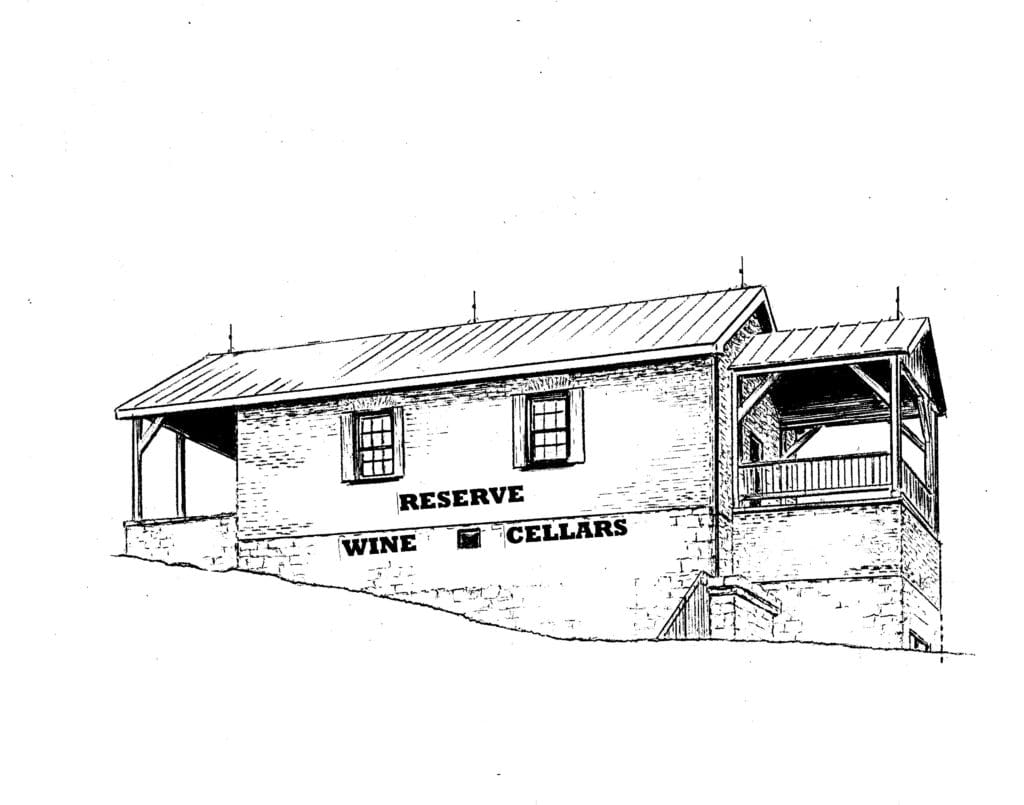 Experience the most beautiful tasting room in Hermann
Fall Hours
Thursday thru Monday – 11:00am – 5:00pm
34 Hermann Farm Road
Hermann, MO 65041
573-486-3320
Premium White and Red blends from our Missouri and California vineyards.
Features:
Beautiful outdoor patio
Tastings are held in gorgeous setting
A/C indoor seating available
Quiet and peaceful setting on the historic Hermann Farm + Museum property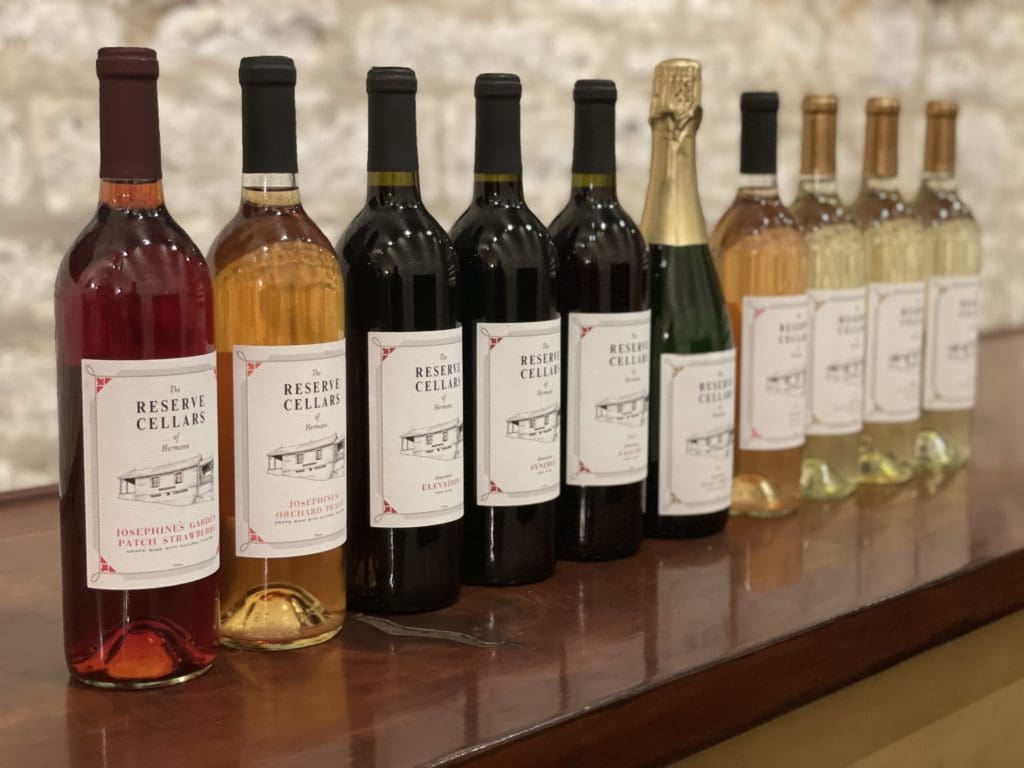 Stonefruit, grapefruit, and grassiness on the nose. Bright, dry, lively mousse with hints of mineral on the palate.
Starts off with a grassy citrusy nose. On the palate you taste honey
rind and green apple with some hints of apricot and minerality.
Tropical nose with hints of vanilla oak and candy. Great tropical fruit
and notes of honey and chalkiness on the palate, long finish…
Vibrant, fresh fruit aromas of strawberry, raspberry, and cantaloupe intertwine with floral notes of honeysuckle.
Weinberg Julius Ruediger Reserve
Baked apple and peachy nose with hints of tropical sweet notes that carries through. Medium to full mouthfeel with supporting acidity.
Ruby red in color. Cedar and baking spices on the nose sets up for firm acid and tannin on the mouthfeel. Nice jamminess on the finish.
Tobacco leaf, smoky nose with spices and berries. Full mouthfeel, some dark fruits, jammy characters on the palate with supporting tannins.
Spices and blue fruits on the nose, hints of oak. Lots of berries and blue fruits on the palate with gripping tannins.
Josephine's Orchard Peach
Candied peach nose with some butterscotch, medium sweet.
Jospehine's Garden Patch Strawberry
Slight green strawberry nose with good acidity.
Looking to bring a large group for a tasting? Contact us below.